---
作为民族大集聚的省份,贵州本地的少数民族文化气息十分浓郁,其中苗族的文化特色尤为瞩目,其衍生出来的苗族文化对各行各业影响也十分广泛,其中今天我们要说这家贵阳的俏苗寨也是其中之一。生活无非吃住行,因此设计风格从建筑风格也要借鉴原始的建筑结构——干栏式房屋建筑结构。
As a province with a large concentration of ethnic groups, the local ethnic minorities in Guizhou have a strong cultural atmosphere, among which the cultural characteristics of Miao people are particularly noticeable, and the Miao culture derived from it has a wide influence on all walks of life, among which today we want to say that this Miao village in Guiyang is also one of them. Life is nothing more than food, shelter and transportation, so the design style should also draw lessons from the original architectural structure-dry-column-style building structure.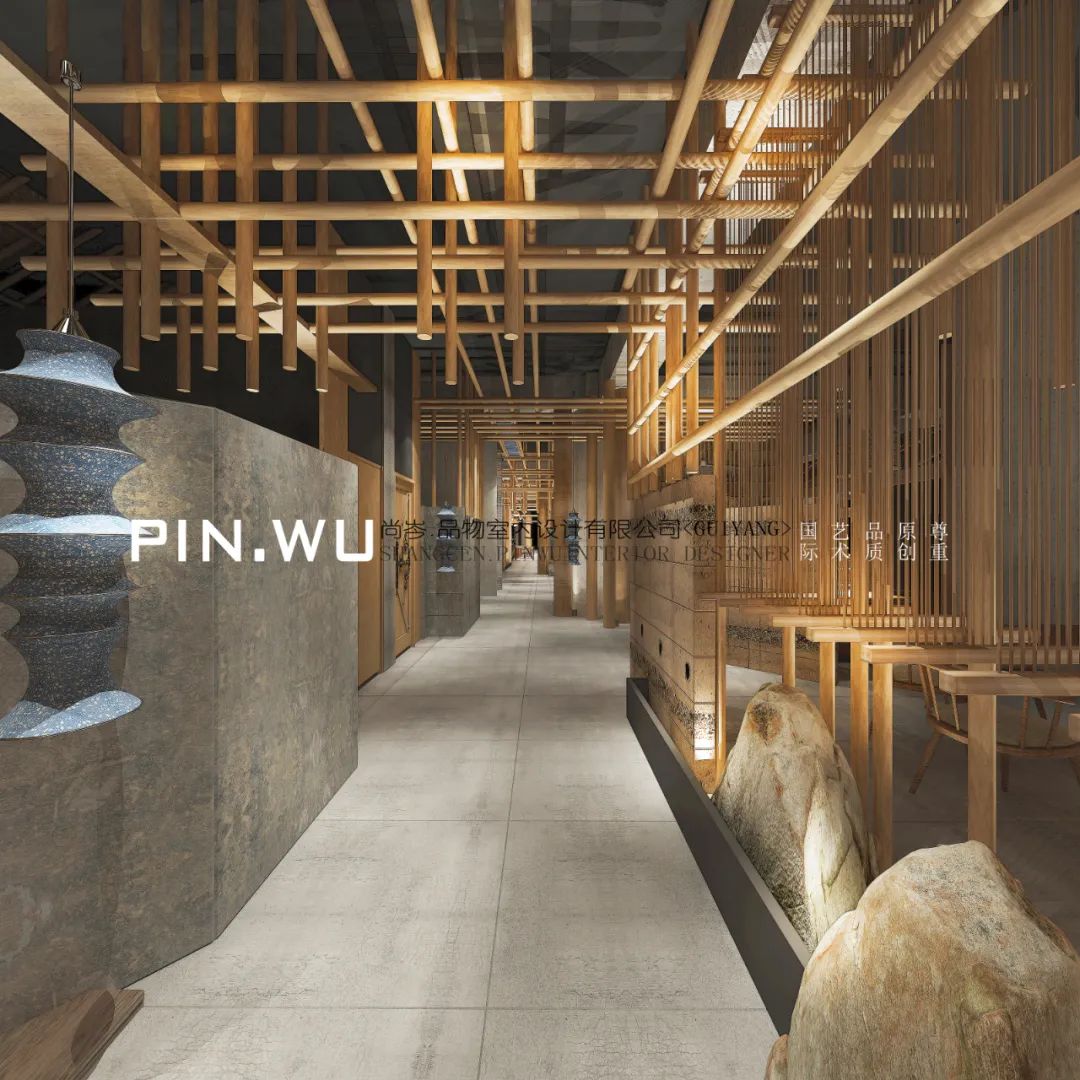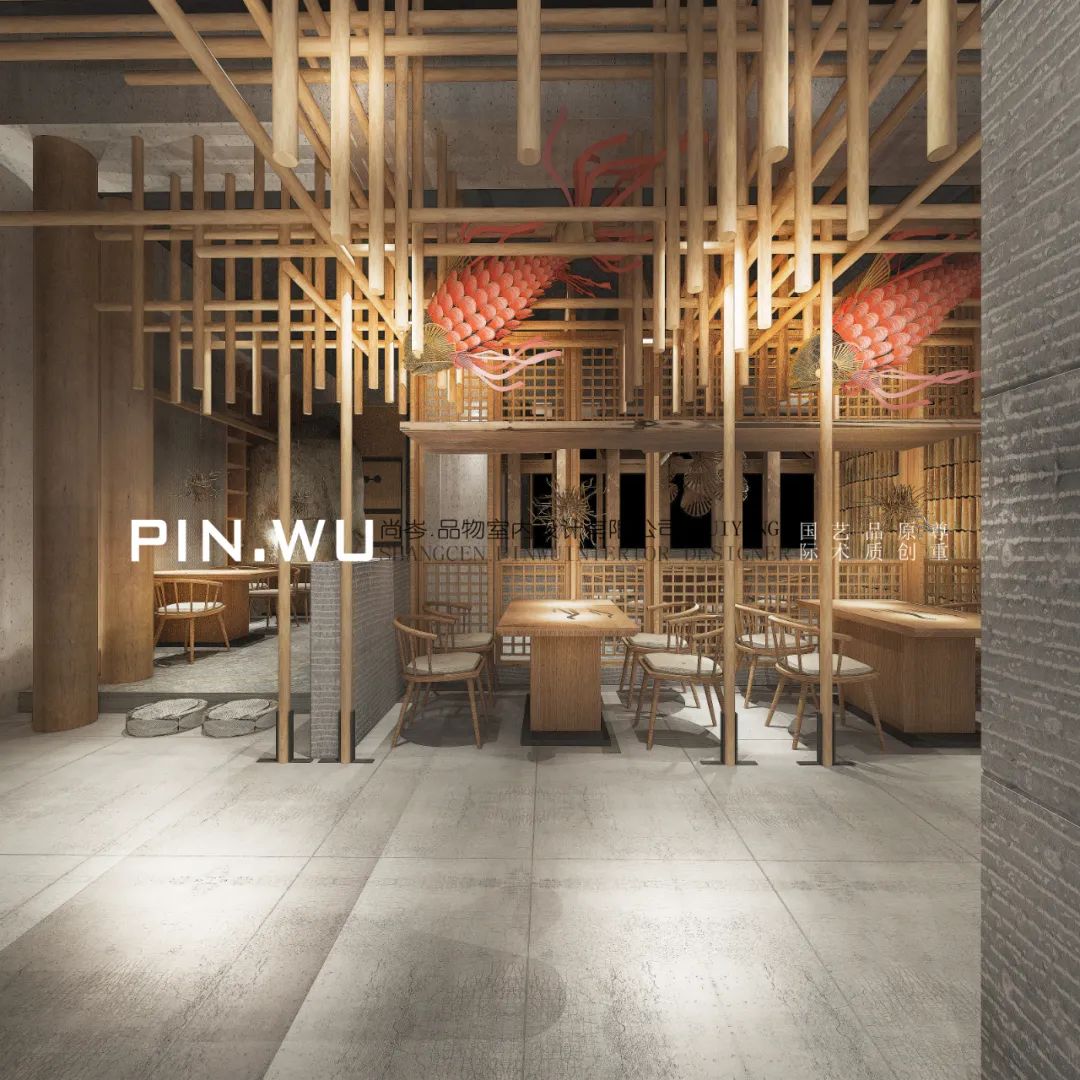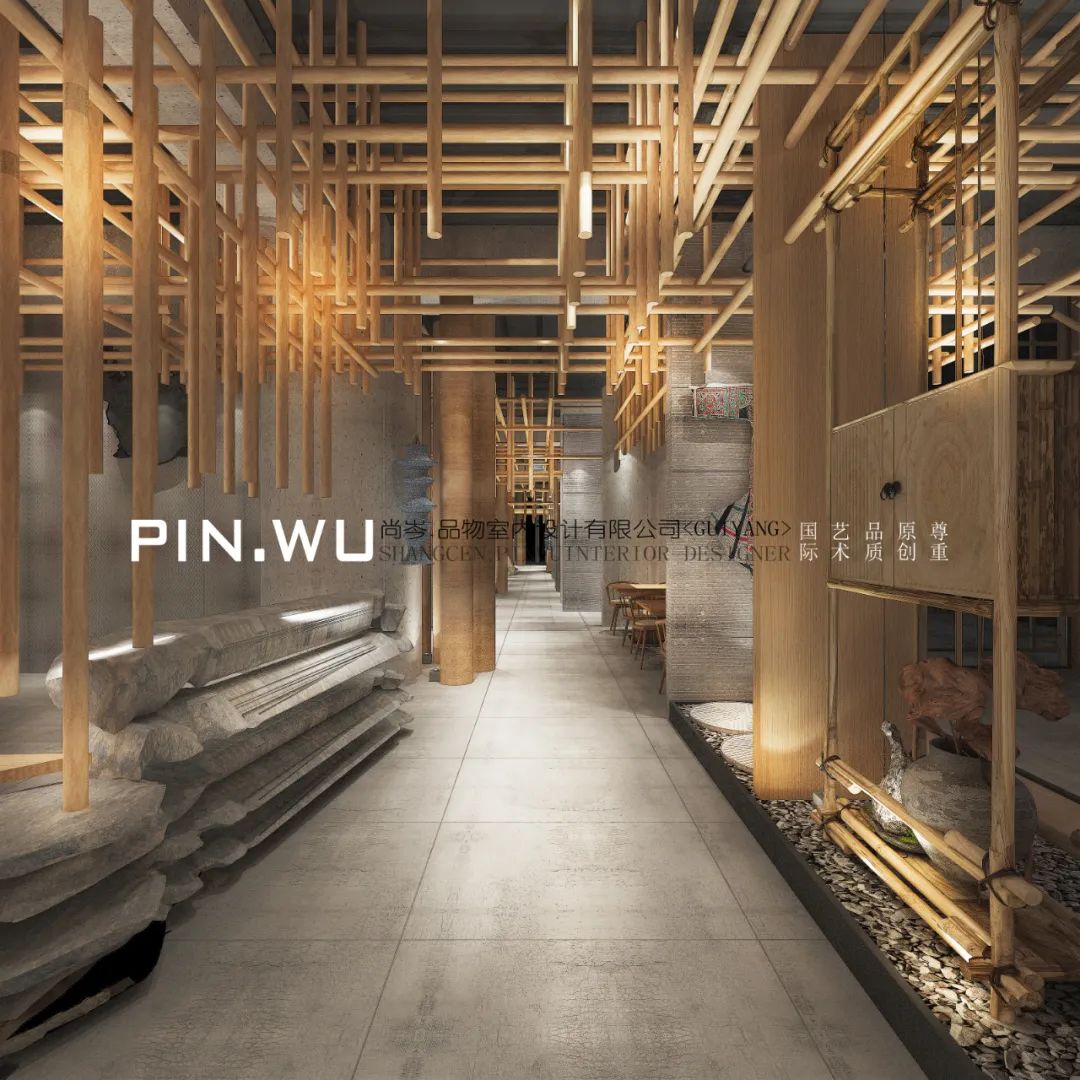 设计基础也是在原木色上进行增加,原木色是接近大自然的色彩,回归自然是一种很奢华的要求和设计。摒弃过多的装饰回归自然,寻找自然原始的味道。用最淳朴的原木色来装饰是最好的选择。
The design basis is to increase the color of logs, which is close to the color of nature. Returning to nature is a very luxurious requirement and design. Abandoning too many decorations and returning to nature, looking for the original taste of nature. It is the best choice to decorate with the simplest color of logs.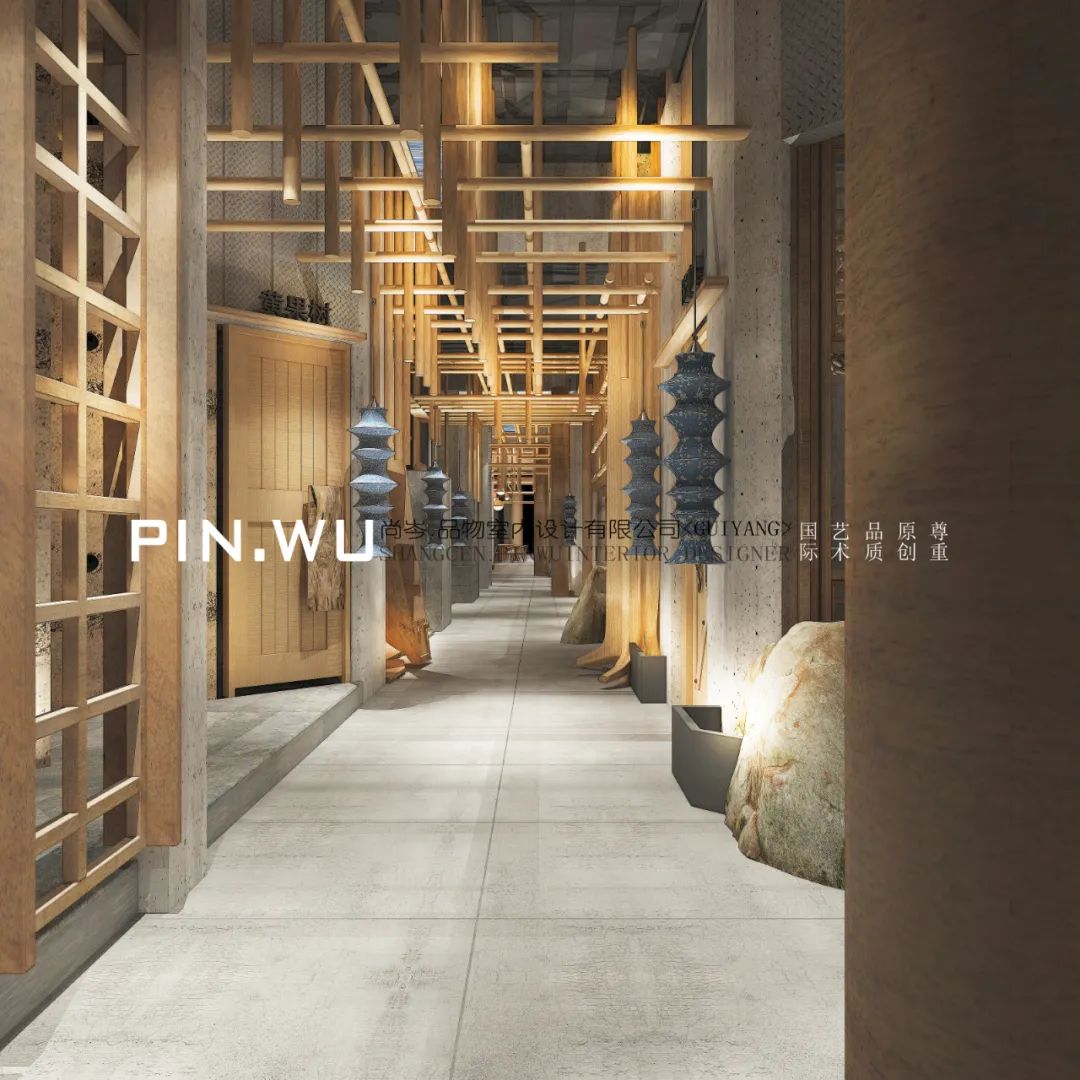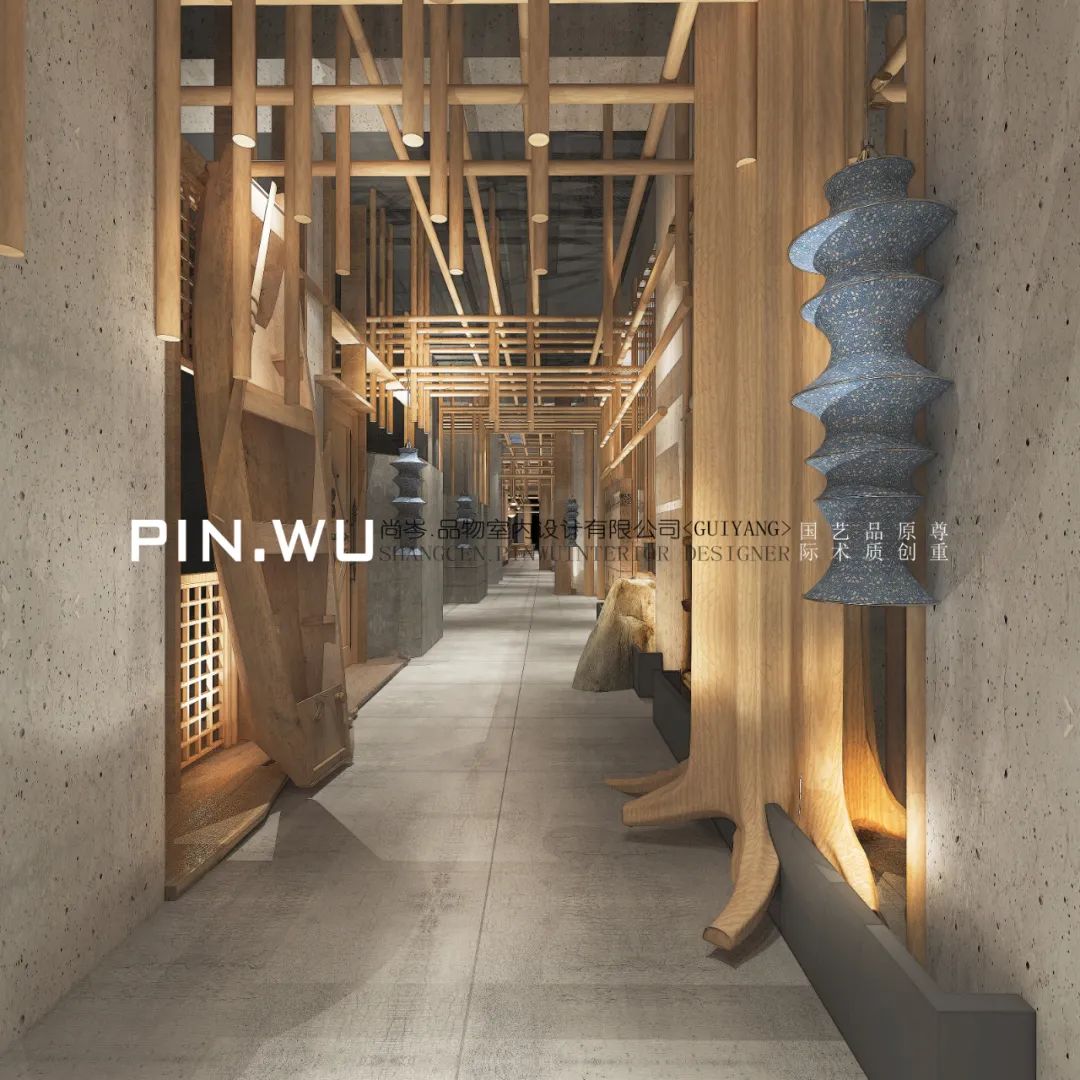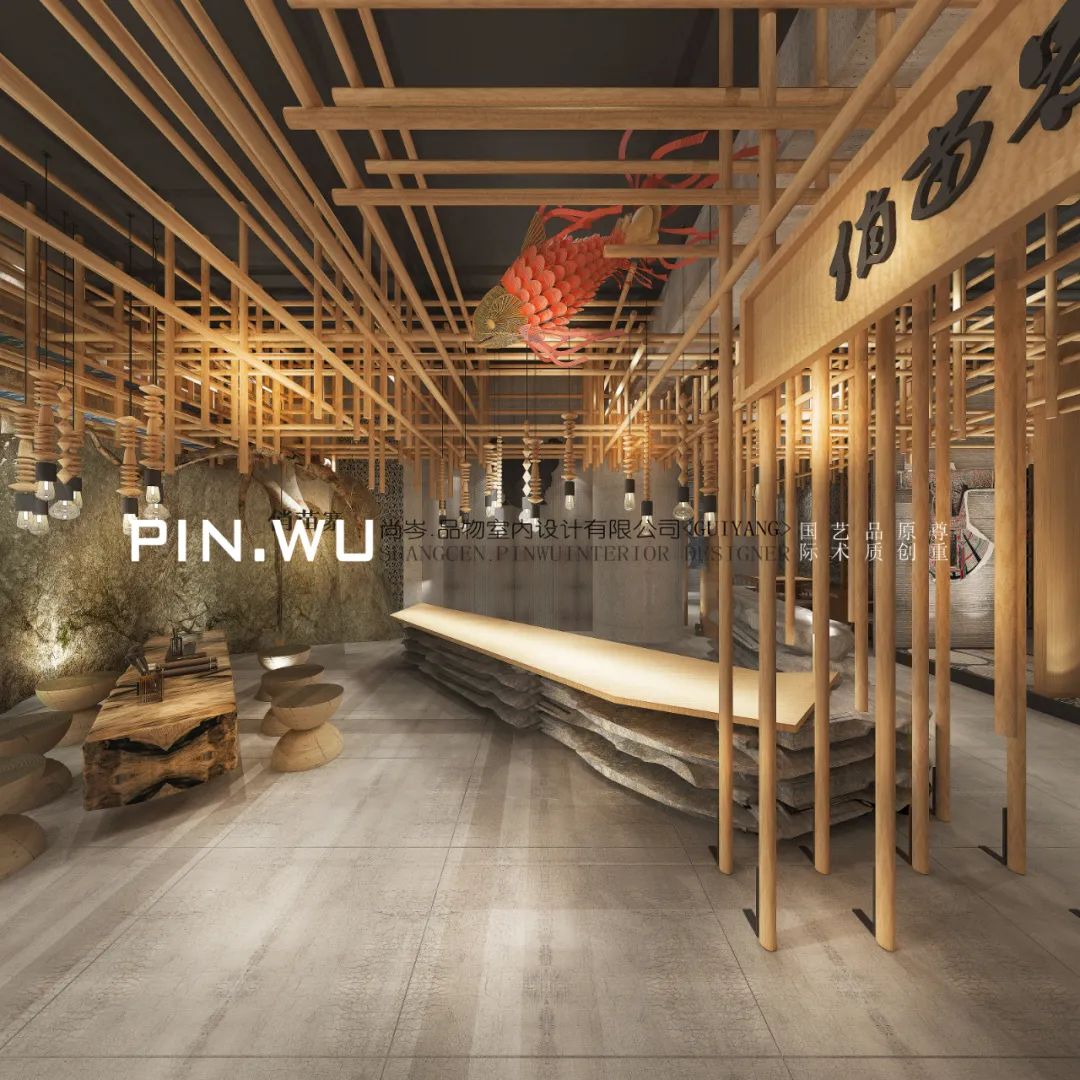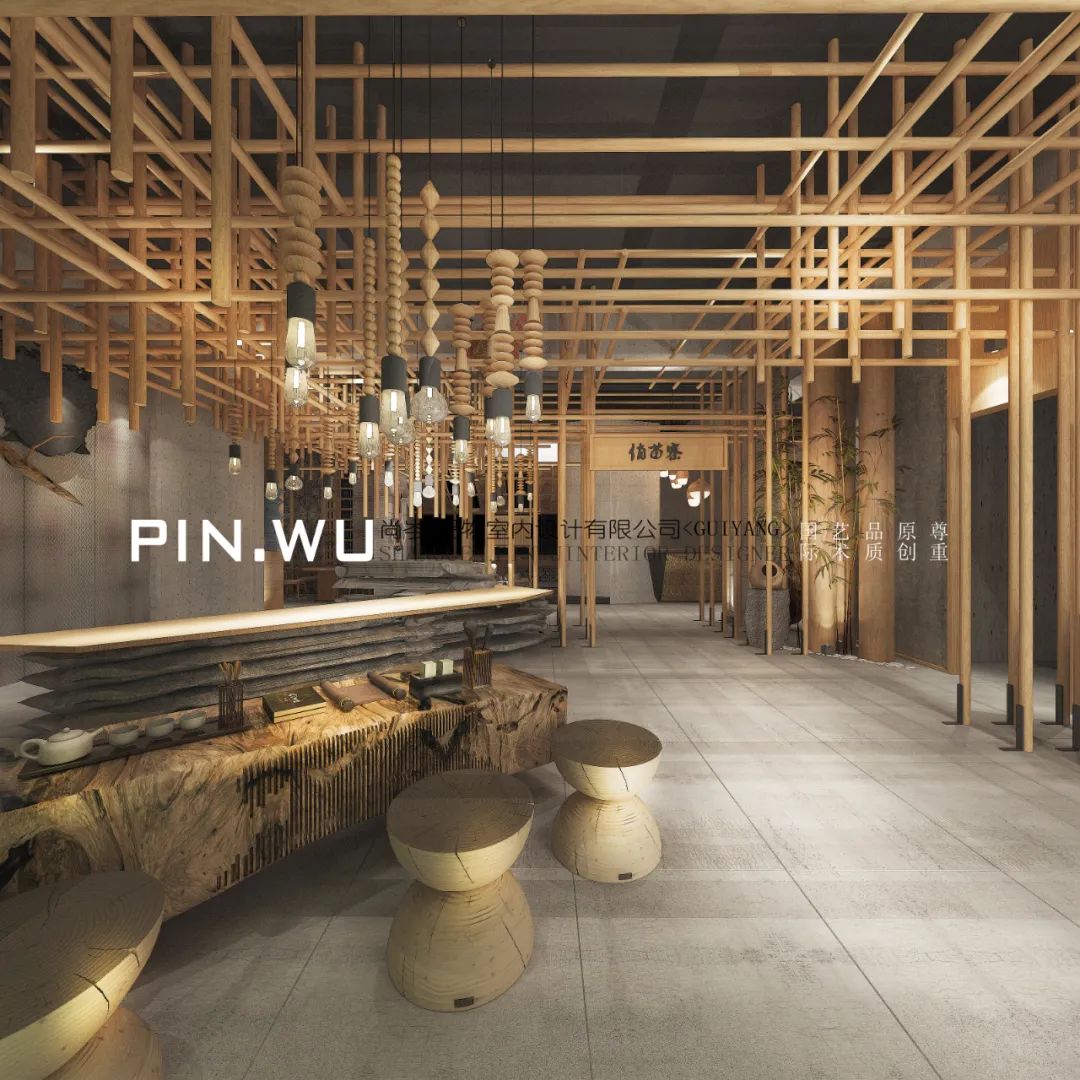 在建筑文化的基础上,融入苗族其他文化,使得整体的文化气息更加自然和浓重,吊顶选择布艺工艺以及吊脚楼等元素,给客人一种身临苗寨其境的感觉。


On the basis of architectural culture, the integration of other Miao cultures makes the overall cultural atmosphere more natural and strong. The ceiling is made of fabric technology and diaojiao building, which gives guests a feeling of being in Miao Village.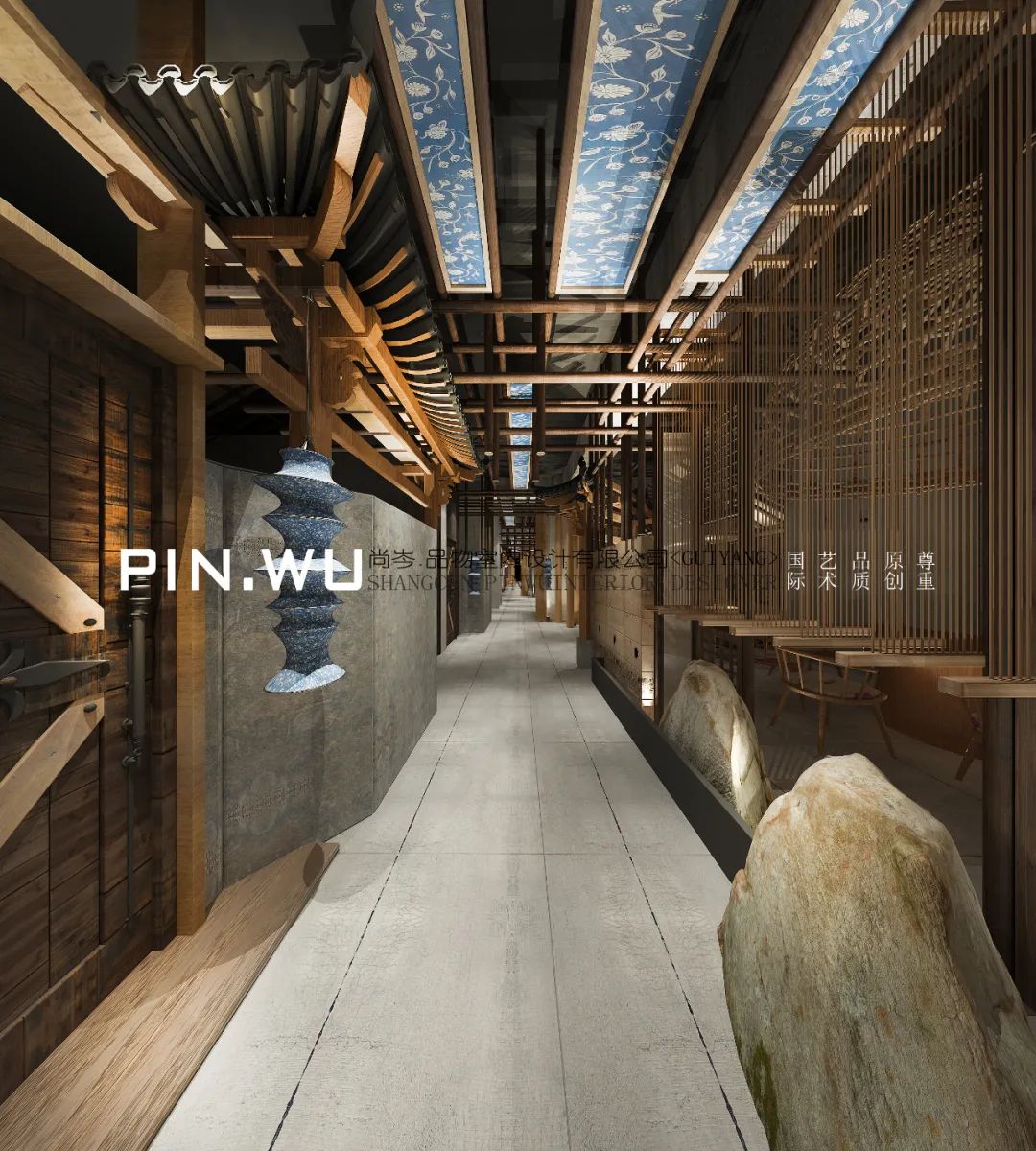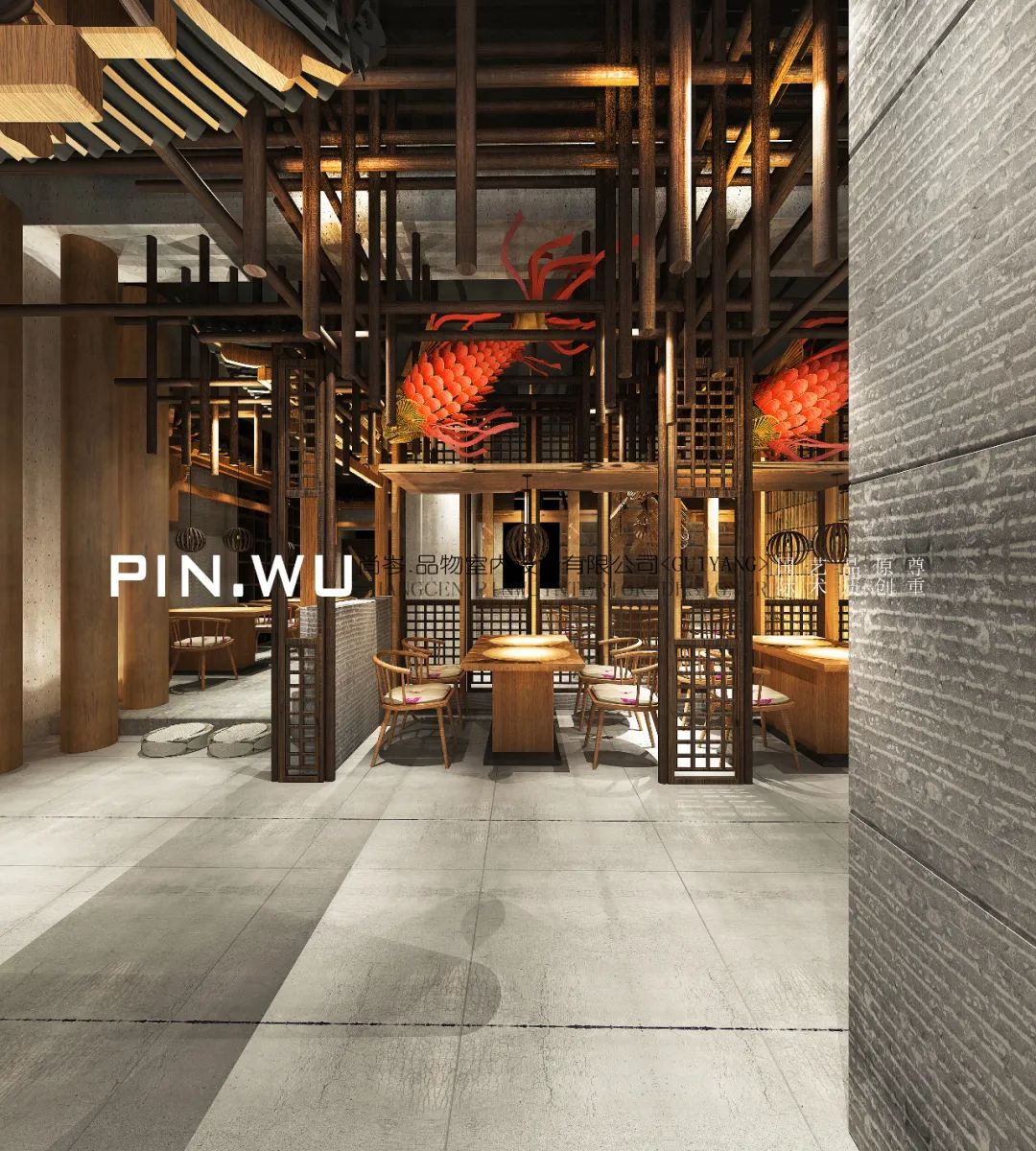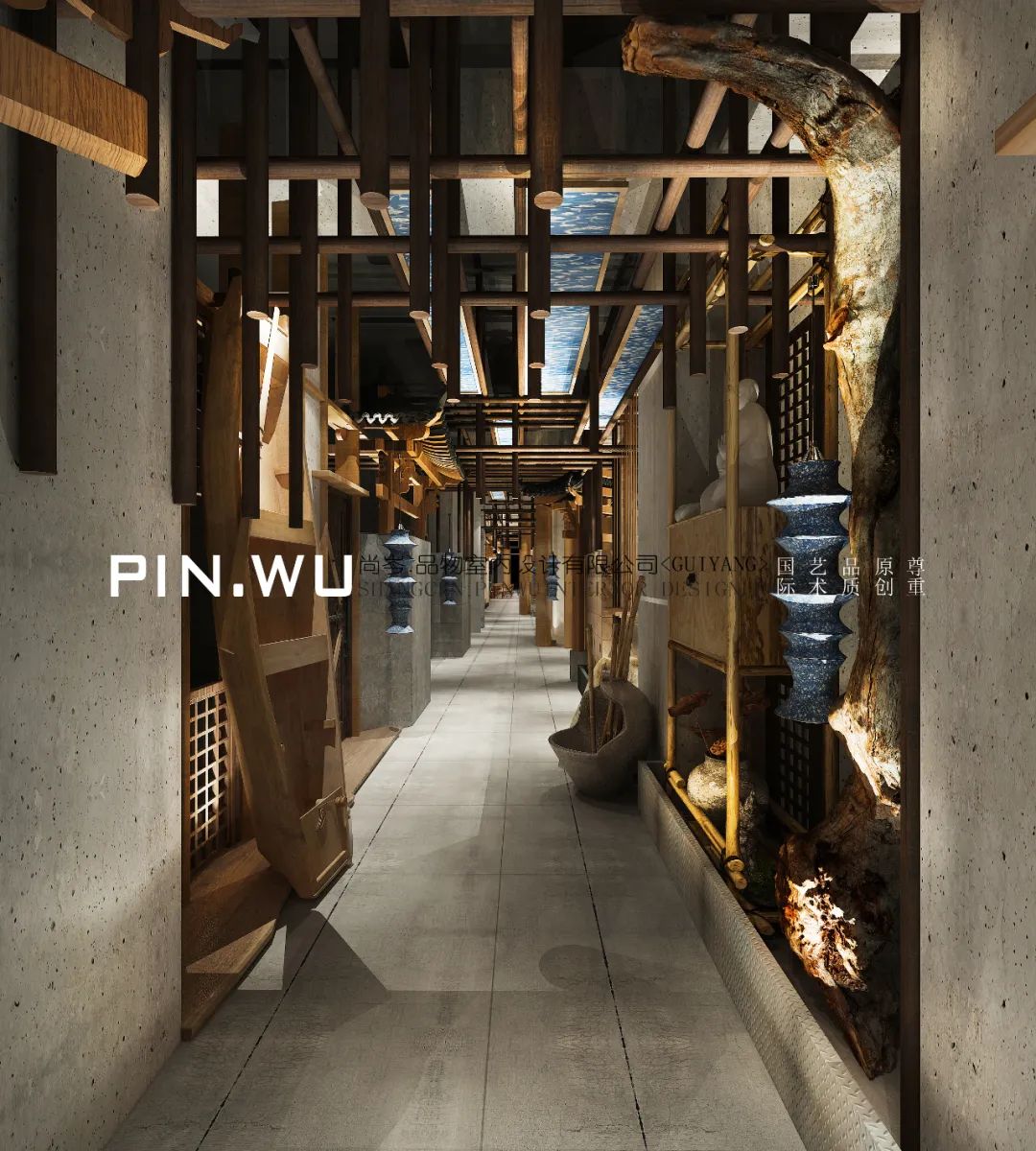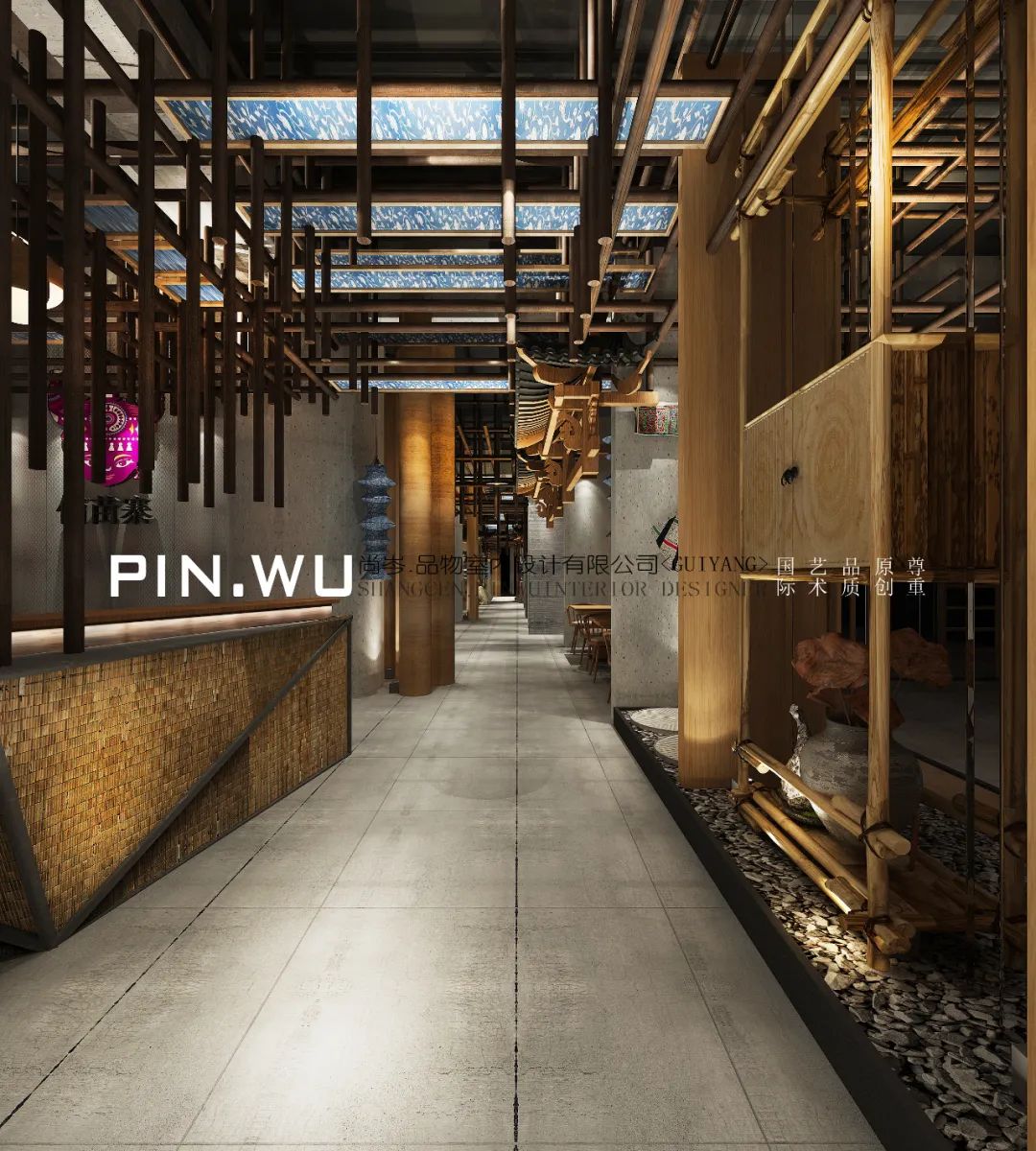 项目位于贵阳市云岩区渔安安井片区,目前正在营业,而且会不定期进行苗寨接待仪式迎接客人。虽然比不上苗寨里真正的接待仪式有仪式感,但是能够在城市中感受到别样的接待仪式,也是非常不错了。


The project is located in Yu 'an Anjing District, Yunyan District, Guiyang City. It is currently in business, and reception ceremony of Miao Village will be held from time to time to welcome guests. Although it is not as ceremonial as the real reception ceremony in Miao Village, it is also very good to feel a different reception ceremony in the city.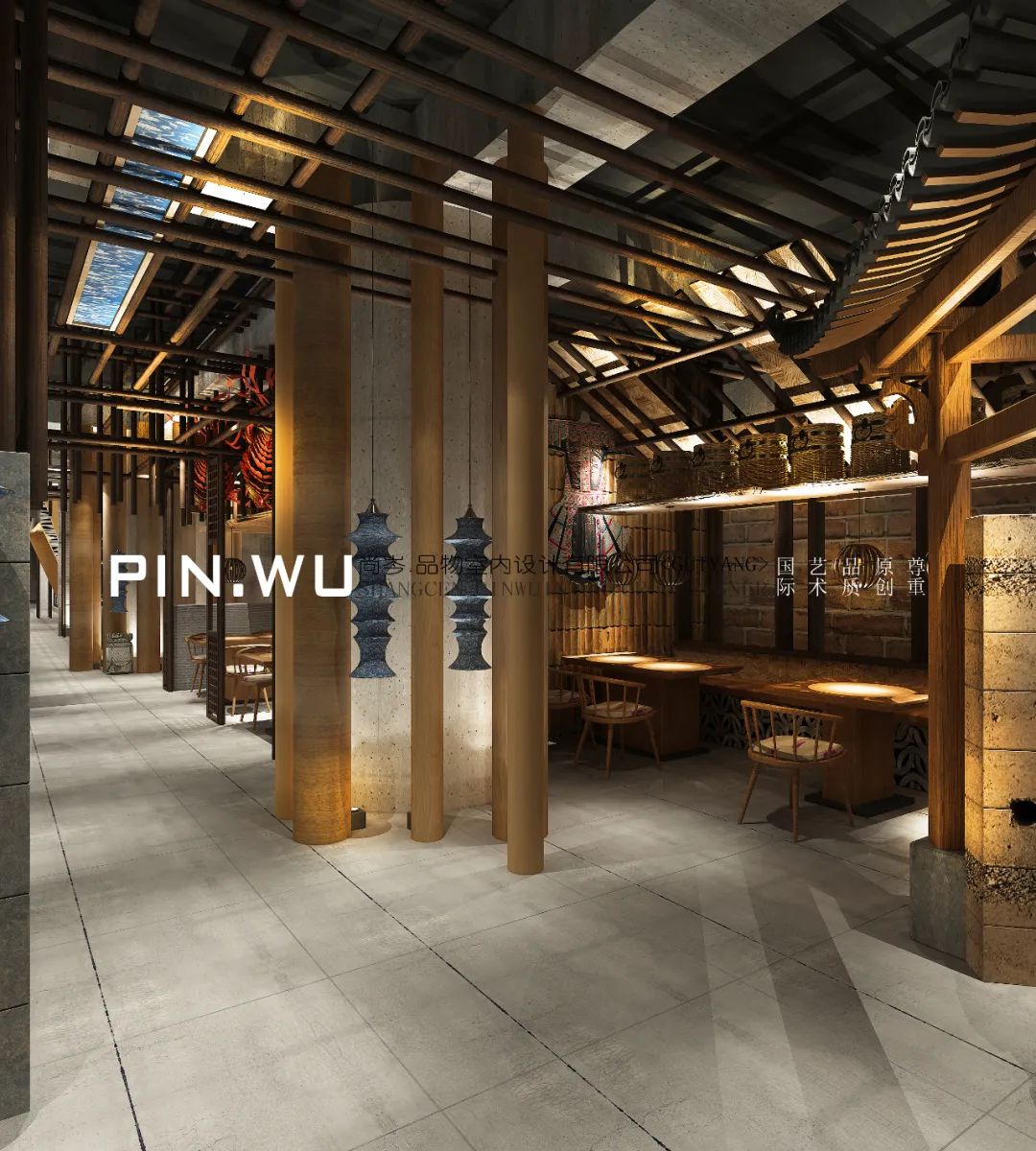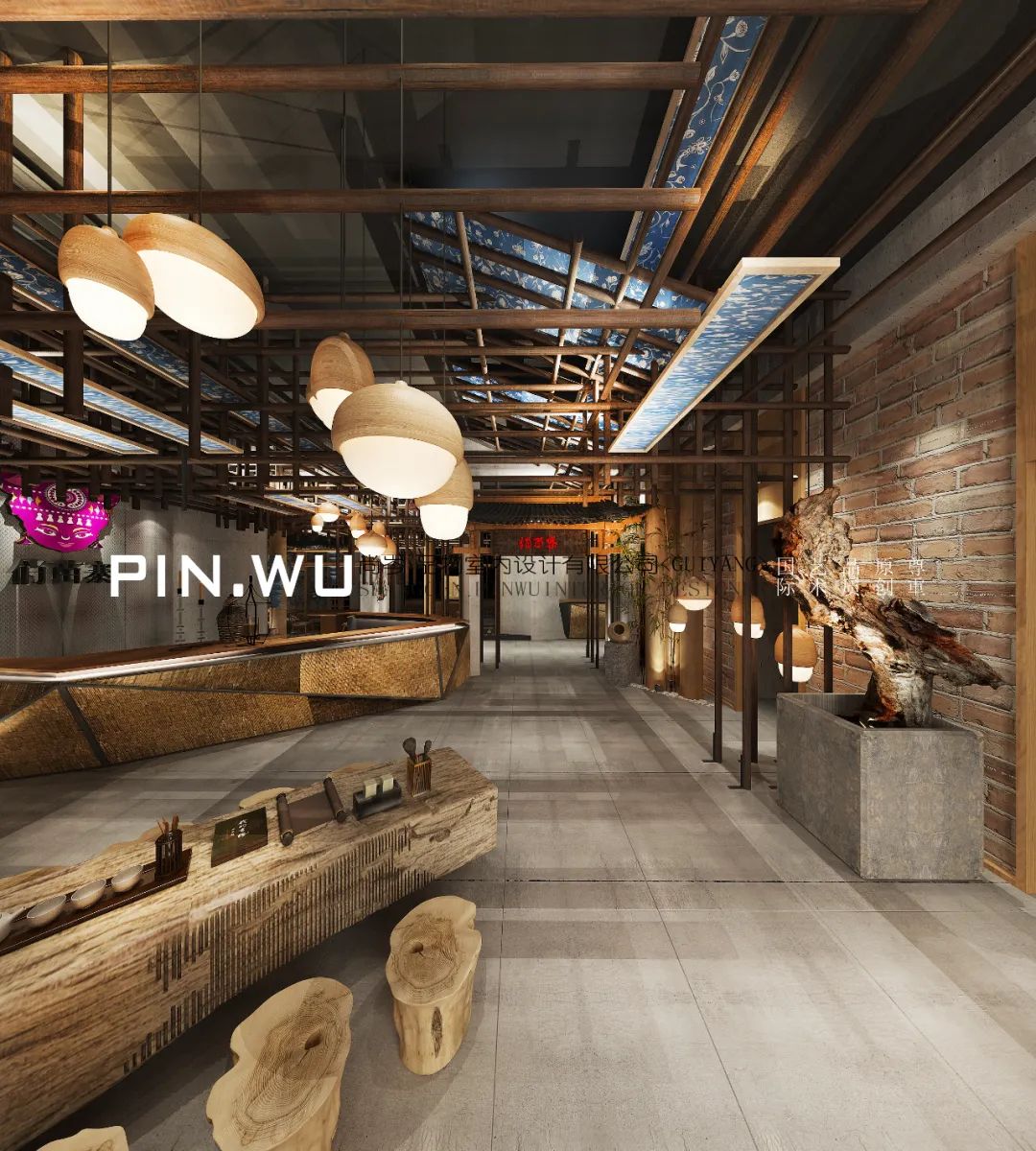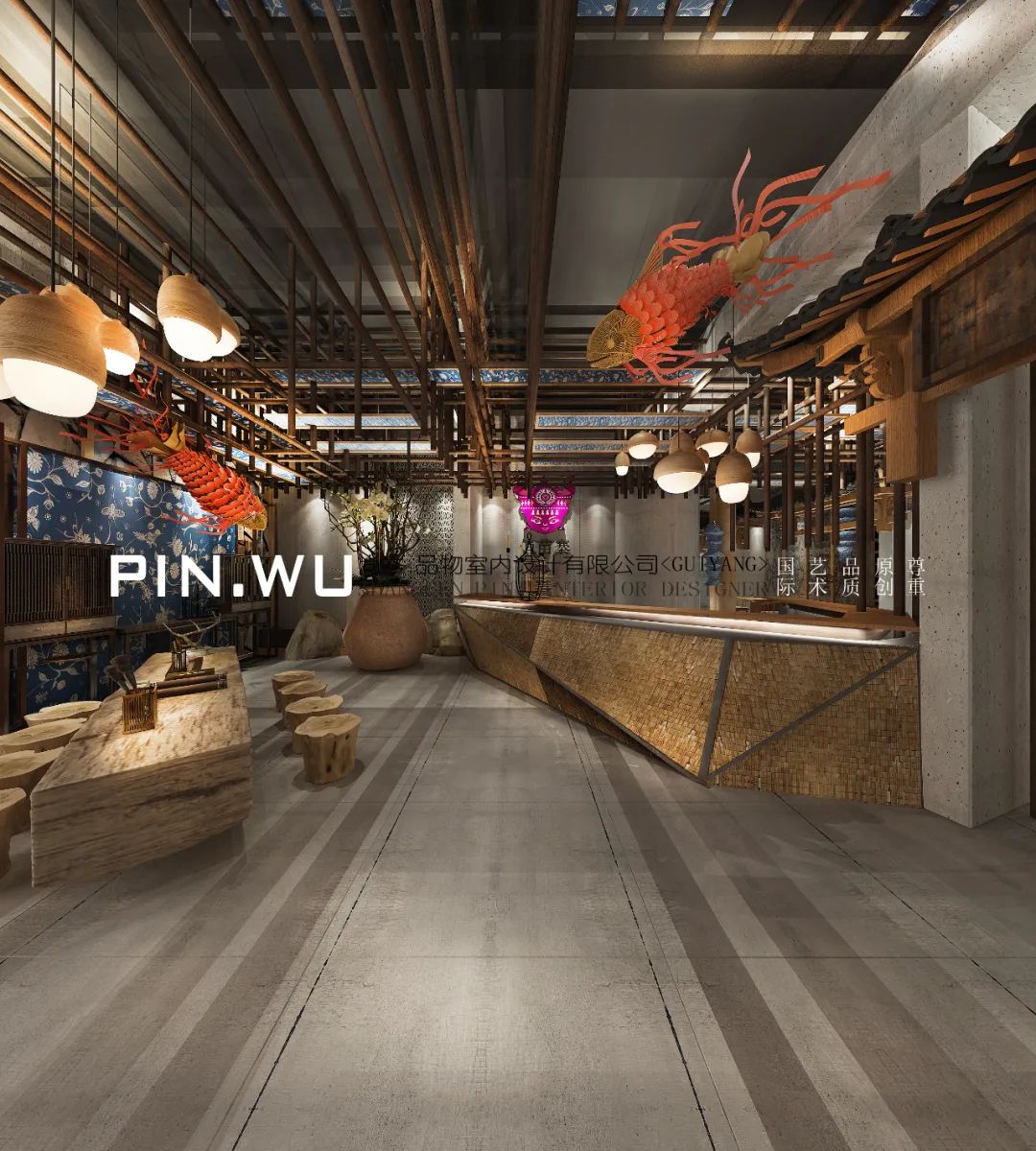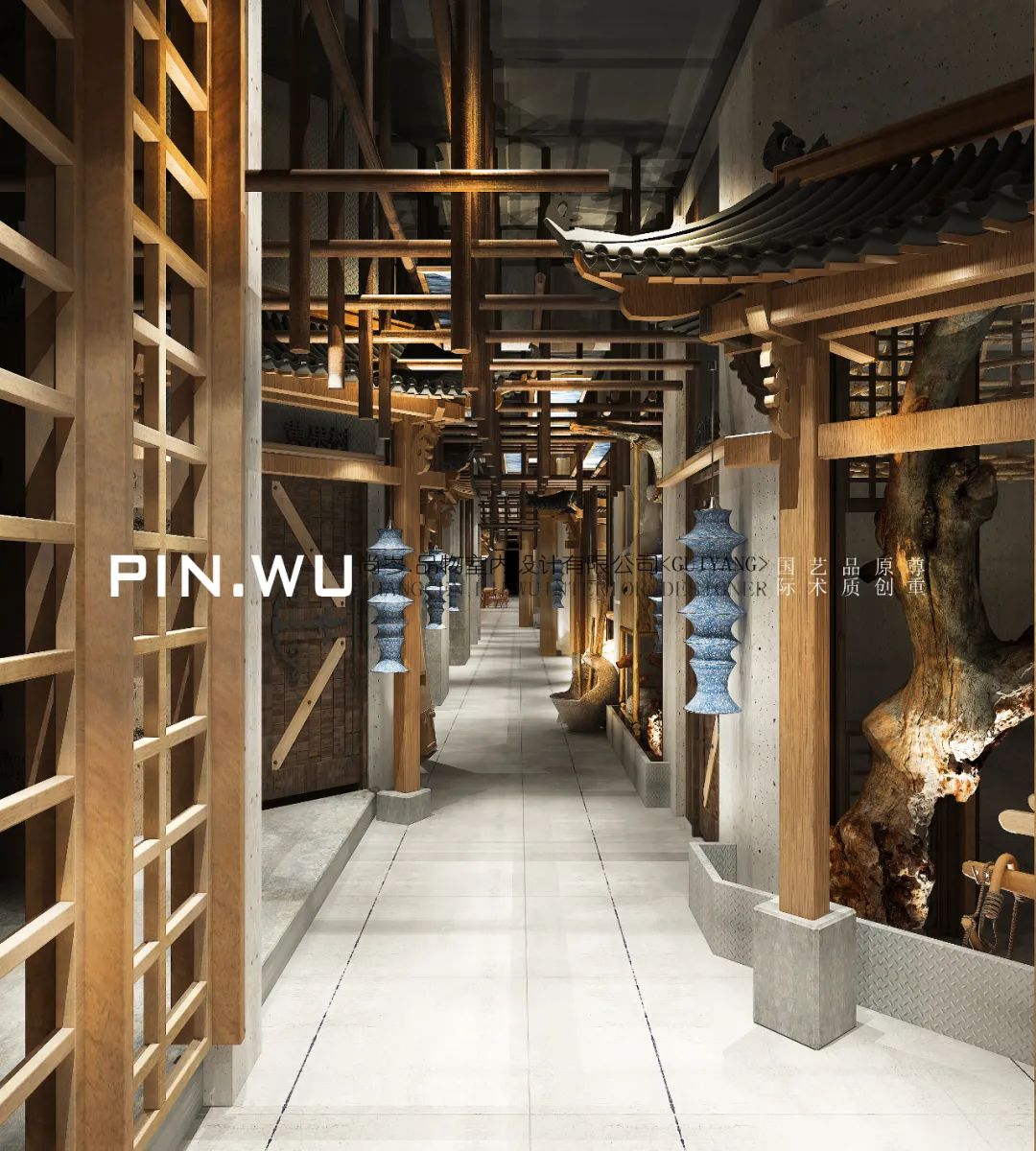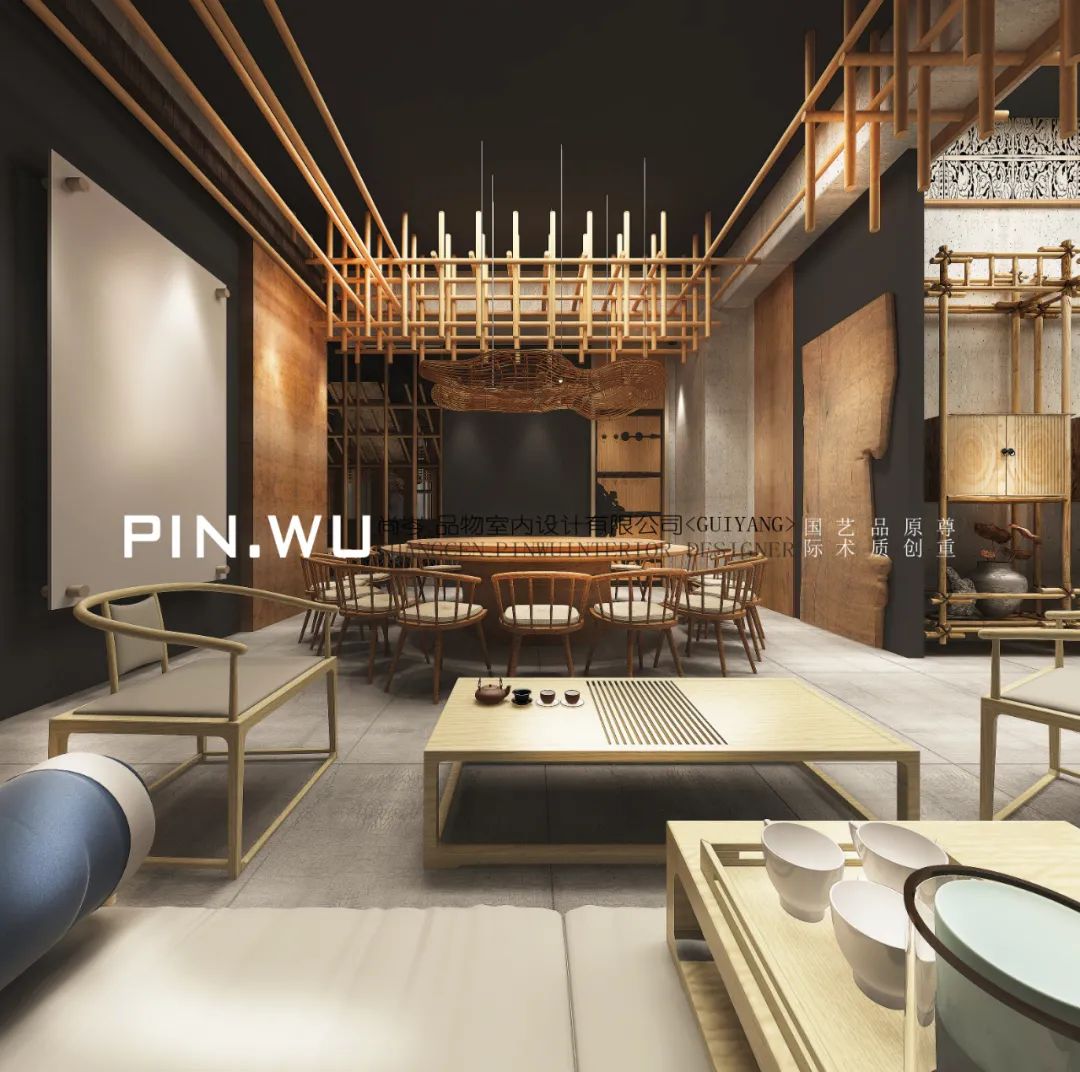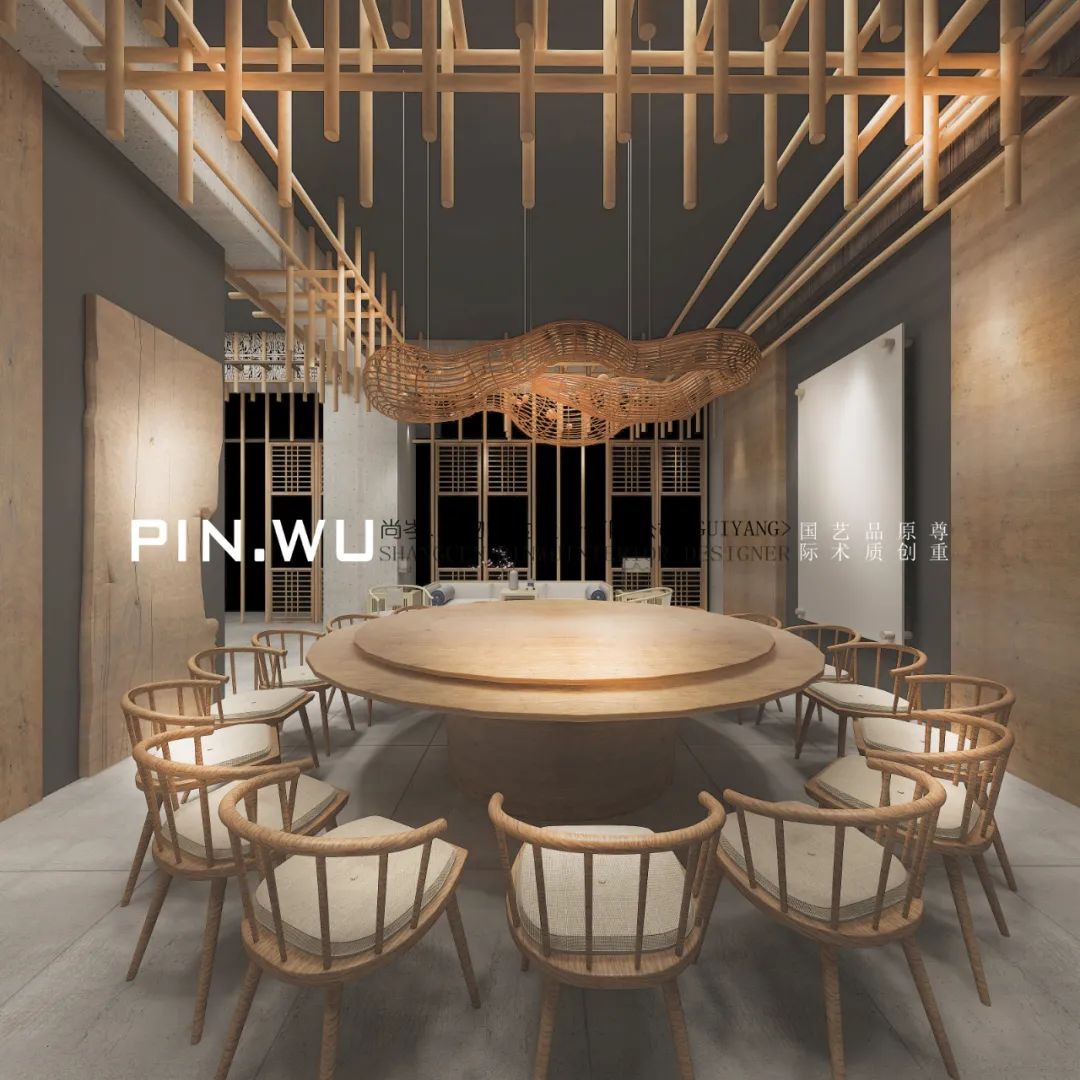 ---
项目信息


项目名称:俏苗寨酸汤鱼


设计总监:蔡远波

全案设计:蔡远波

项目面积: 2470平方

Project Name: Qiaomiaozhai Sour Soup Fish Restaurant

Design Director: Cai Yuanbo

Project design:Cai Yuanbo

Project area: 2470 ㎡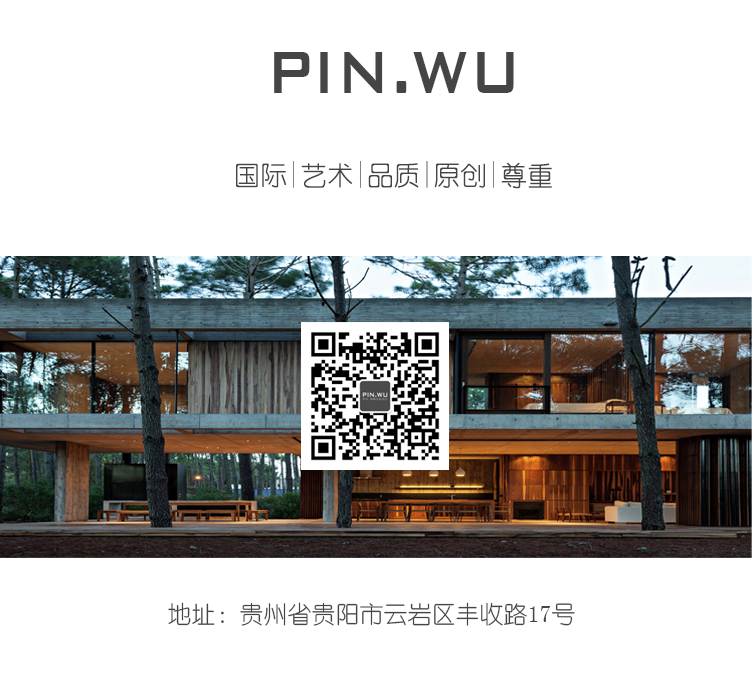 贵阳尚岑品物室内设计有限公司贵州省贵阳市乌当区新添大道南段600号
撰文 Writer: Mr.Wu
排版 Editor: Mr.Wu
图片版板 Copyright : Mr.Wu